Formulated in Nature. Backed by Dentists.



Aloe Vera Leaves contain essential amino acids to boost gum healing and oral health.
Lauric acid found in coconut oil prevents gum irritation and formation of oral cavities.


Antimicrobial properties of cinnamon help prevent tooth decay and bad breath.
Tea tree oil prevents teeth and gum inflammation.

Locally-sourced spearmint leaves from Fresno, California.

No artificial coloring, sweeteners or chemicals. No gimmicks.

Your teeth loves Calcium. Calcium maintains healthy gums and teeth.
Ingredients optimized to strengthen and remineralize the tooth enamel.
30-Day Money Back Guarantee
Toothpaste Without the Nasty Chemicals.
---
Say NO to chemical-filled toothpastes and try our naturally refined toothpaste. We focus on plant-based ingredients, formulated in nature, designed for a better brushing experience.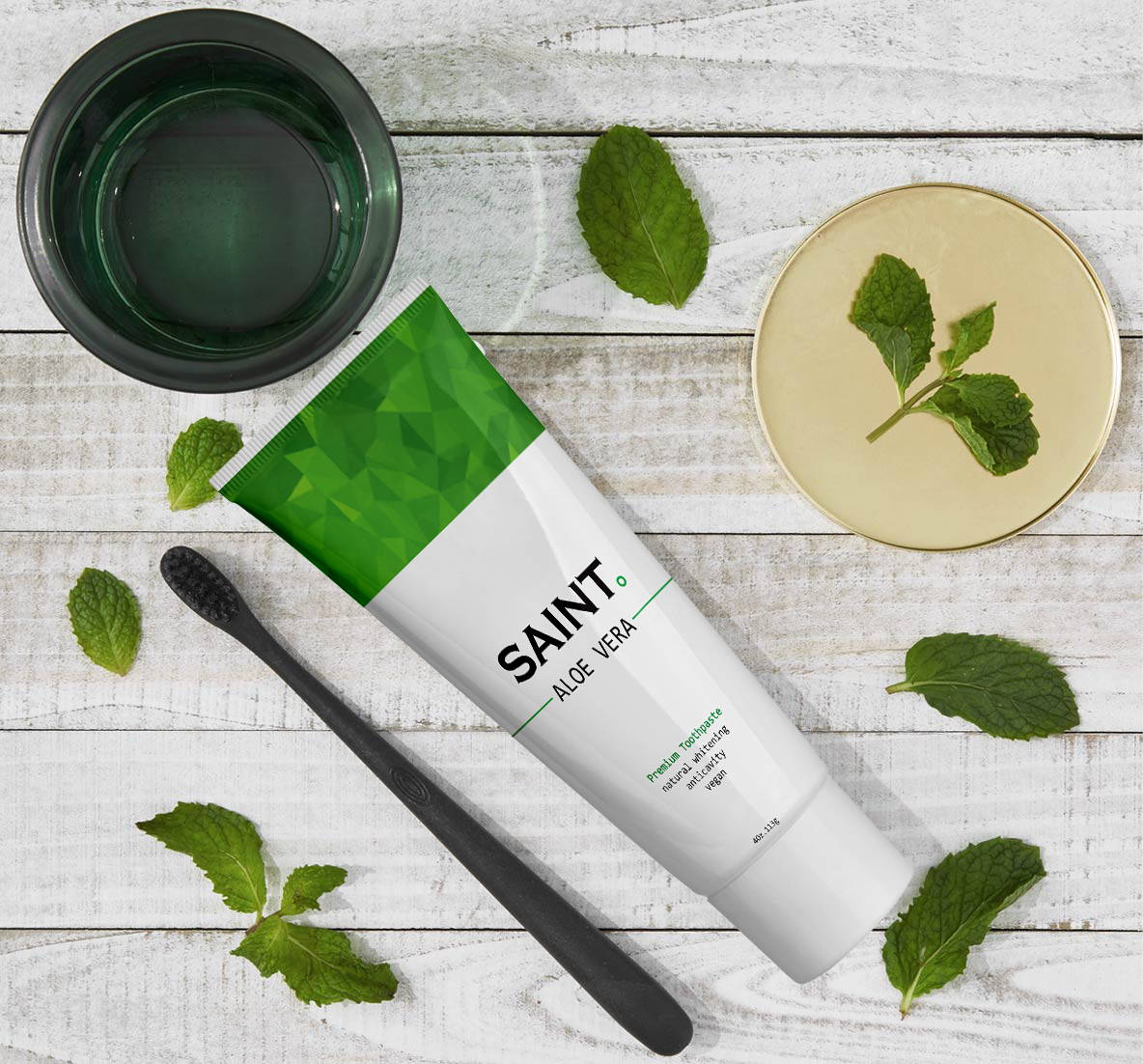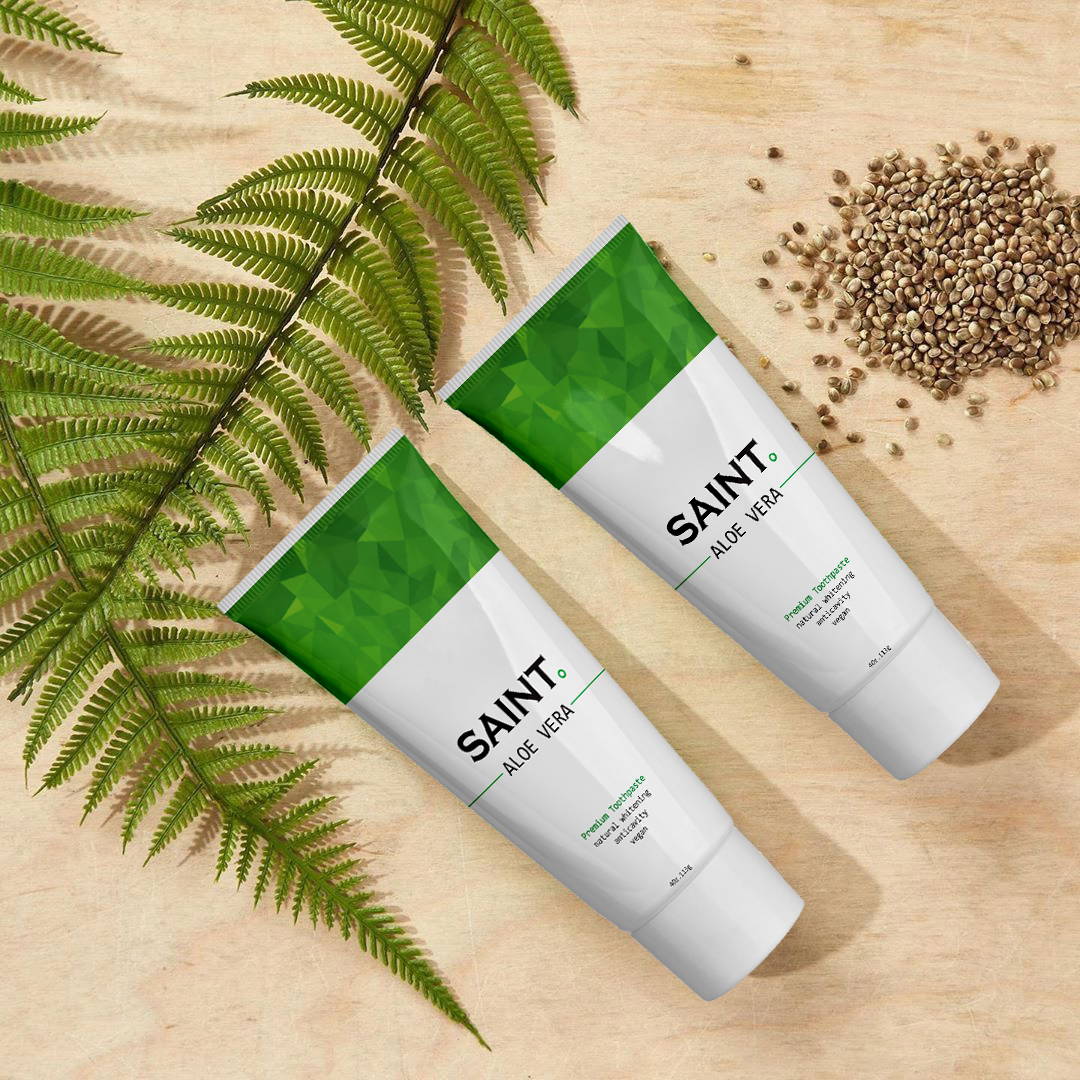 Designed For a Healthier Body (And Teeth)
---
No more brushing you teeth with additives, flavorings and artificial ingredients. That's right, Saint's toothpaste is neither polluting to your body nor the environment.
Vegan.
Animal Cruelty-Free.

---
Our vegan toothpaste strictly contains organic herbs, spices and oils, in order to provide a truly premium experience. We love our fluffy animals and don't use animal subjects for any product testing.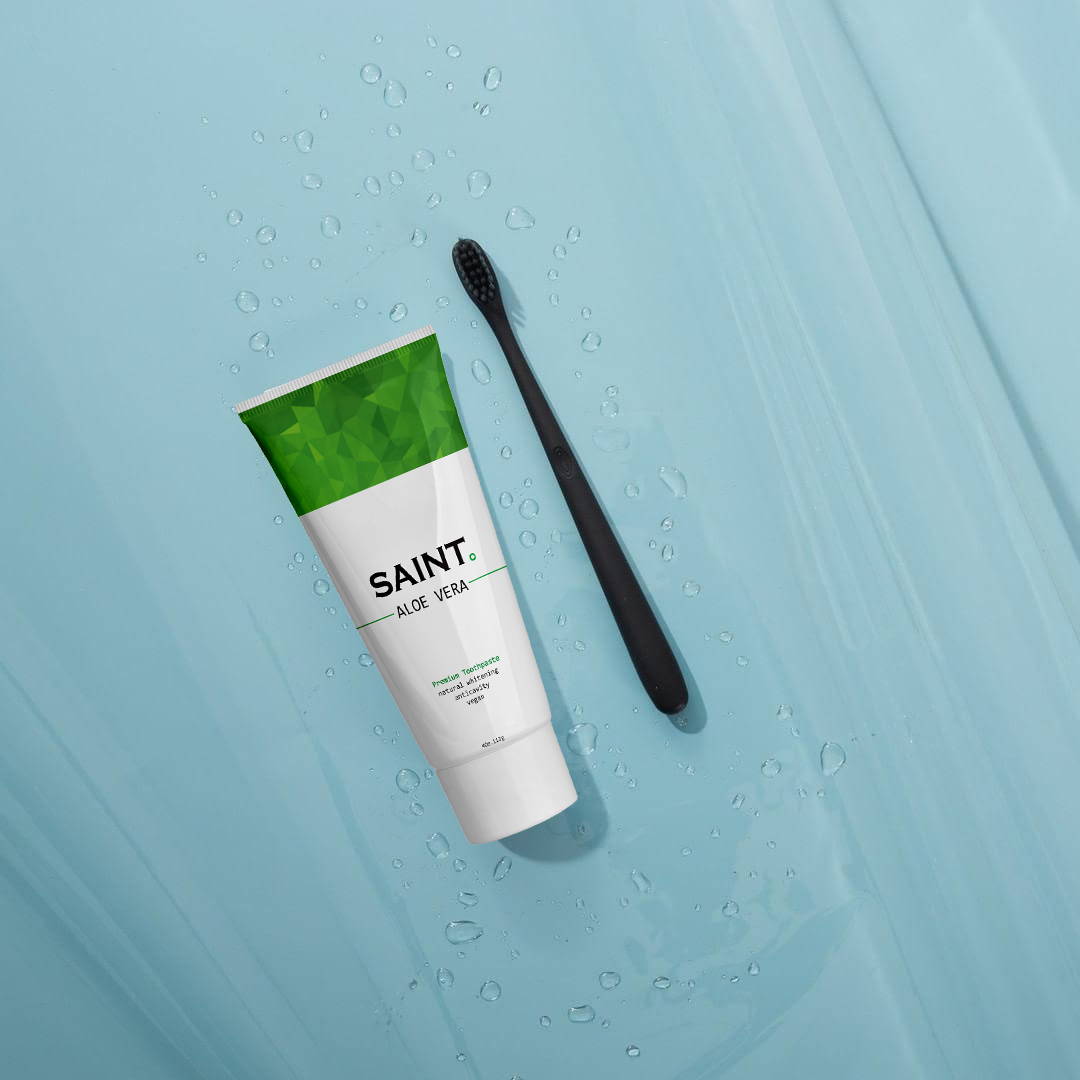 Seriously, there is no catch! No hidden costs, no gimmicks. Still not sure? Keep reading.
What's so different about Saint's toothpaste anyways?
To put it simply: we provide a natural, plant-based toothpaste alternative. No more putting nasty chemicals in your body when you brush your teeth every morning. Our team has formulated Saint's toothpaste through years of research focused on perfecting our premium recipe.
How does all of this work?
Upon purchasing your Saint's toothpaste, you will receive an order tracking number (OTN), which you can use to track your order. Worry not, we will have it shipped to your doorsteps in 1-2 business days!
Is the Subscription worth it?
The subscription is a great way to guarantee you won't run out of Saint's toothpaste at an inopportune time. AND you get 15% off your order. However, you can always try out Saint's toothpaste through a one-time purchase!
And what if I decide to cancel my subscription?
No hard feelings. We hope you stay. We're confident you will. BUT cancellation is literally ONE click away.
Coverage that makes us smile.