30-Day Money Back Guarantee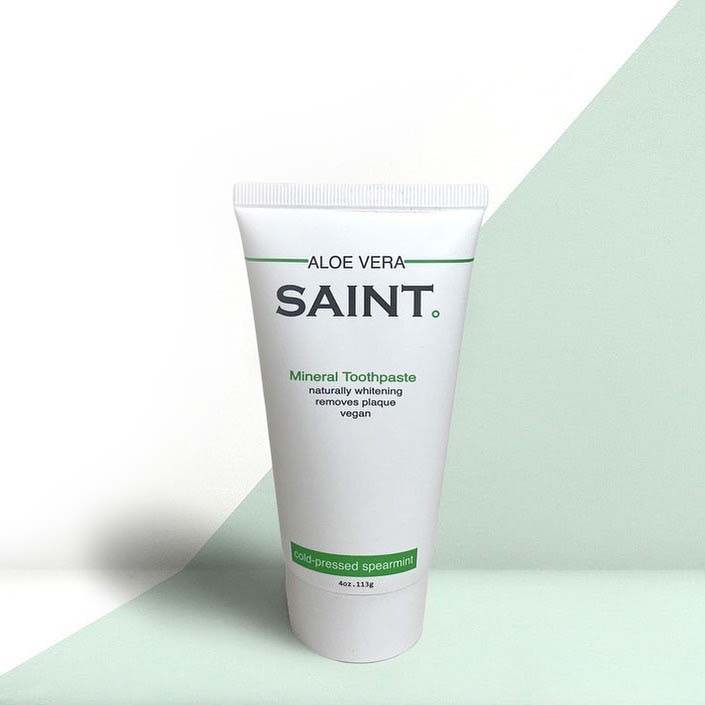 Two years of research and development to create the safest and most effective toothpaste formula to date! Formulated with our proprietary coconut & aloe vera blend.
---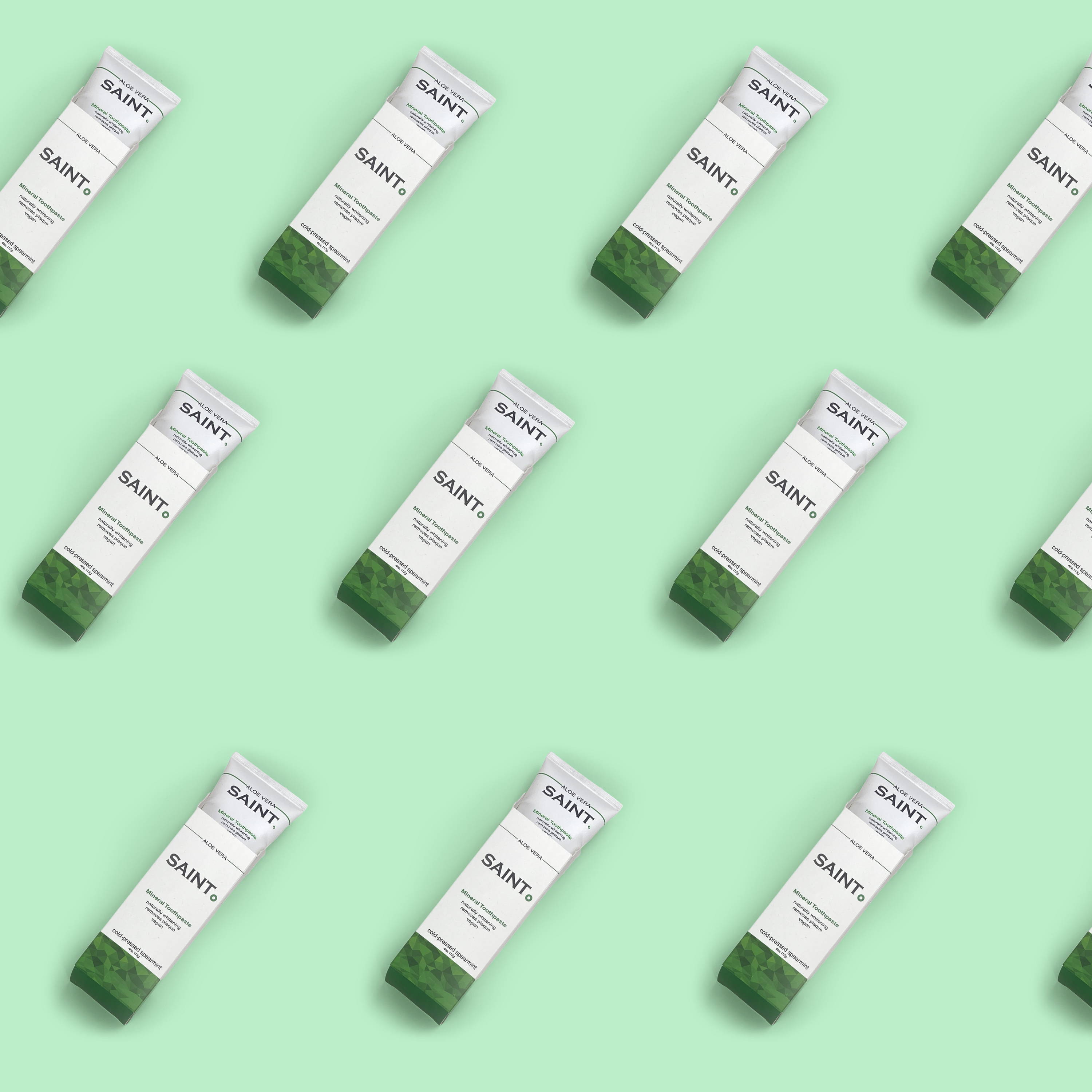 If you subscribe for a bi-monthly SAINT Toothpaste, you can save 15% AND get exclusive access to our new product launches!
---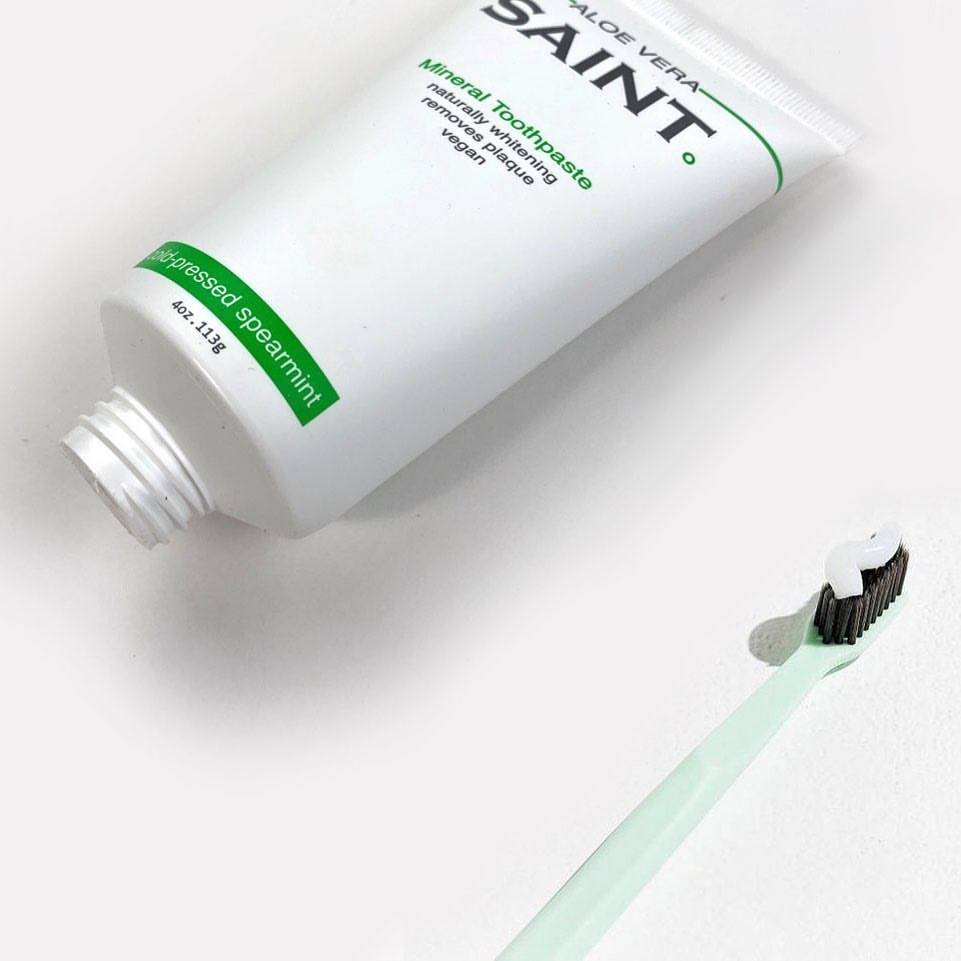 Ingredients You Understand
See The Full Ingredients List
Coconut Oil
Filled with rich fatty acids, vitamins and antioxidants we can't get enough of, providing anti-bacterial properties.
Baking Soda
Also known as sodium bicarbonate, it is also found in cakes and cookies- preventing bacterial plaque build up and keeping our teeth pearly white.
Peppermint Oil
Provides a minty flavor and promotes healthy gums by fighting common oral bacteria.
Water
You know this one... 10x purified water.
Spearmint Oil
Adds a nice touch of mint and packed with antioxidants that help the gums heal.
Xylitol
Sourced from corn cobs, we love our xylitol. Effective in prohibiting tooth decay and the neutralizing gum bacteria.
Glycerin
Derived from coconut and palm oils, helps moisturize.
Tea Tree Oil
Obtained via steam distillation, provides anti-inflammatory and anti-microbial properties.
Sodium Cocoamphoacetate
Derived from coconut fatty acids, acts as a gentle foaming agent
Calcium Carbonate
Safe mineral rich with calcium- your teeth loves calcium.
Xantham Gum
It is also found in baked goods and pasta, helps naturally stabilize the toothpaste ingredients.
Aloe Vera Extract
Naturally eliminates and removes oral bacteria.
Keep up with us @Saintoralcare
Don't worry, we hate spam as much as you do!